THE FIRST NATIONAL CONFERENCE OF INDONESIAN YOUNG LAWYERS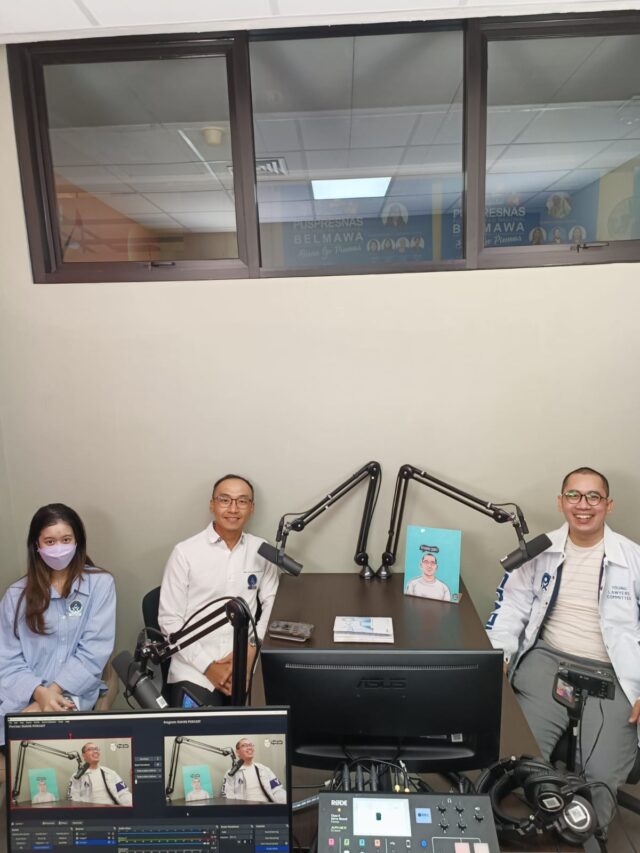 ---
Pada kamis, 9 Februari 2023, Young Lawyers Committee (YLC) PERADI melakukan sosialisasi melalui Diskusi Podcast Business Law BINUS x Ruang Zaki. Narasumber yang tampil dari YLC Peradi yakni Kak Fendi Jonathan dan Kak Sonia dipandu oleh Muhammad Reza Syariffudin Zaki atau Reza Zaki. Sosialisasi ini berlangsung di ruang podcast Kampus Kijang BINUS.
YLC PERADI untuk pertama kalinya akan mengadakan The 1st National Conference of Indonesian Young Lawyers 2023 pada 23-25 Februari 2023 di Bandung dengan 4 (empat) Focus Group Discussion (FGD) antara lain mengangkat tema: (1) kontekstual KUHP dalam pembaruan hukum pidana di Indonesia, (2) reposisi peran organisasi advokat sebagai stakeholder kebijakan publik, (3) outlook investasi Indonesia tahun 2023: Perpu Cipta Kerja sebuah peluang dan tantangan, dan (4) resesi global dan kepastian hukum bagi para pelaku usaha di Indonesia. Di samping itu juga akan ada dialog dengan Ketua Umum DPN PERADI Prof. Dr. Otto Hasibuan, S.H., M.M.
Kegiatan-kegiatan ini dilakukan dalam rangka memperkuat kompetensi para advokat muda di seluruh Indonesia yang bernaung di PERADI. Sampai dengan saat ini terdapat lebih dari 30 cabang YLC PERADI di Indonesia. YLC PERADI Pusat juga akan memberikan penghargaan (awards) kepada YLC PERADI di daerah-daerah dengan kategori antara lain sosmed terbaik, video teaser terbaik, dan program terbaik. Pada kegiatan ini juga akan diadakan gala dinner dan jazz band performance serta mengundang Philip Lagabelo (Finalis The Voice of Indonesia 2018) serta standup comedy Mamat Alkatiri.
Kegiatan ini tidak hanya bisa dihadiri oleh para advokat, namun mahasiswa hukum seluruh Indonesia. Hal ini bertujuan agar mahasiswa hukum di Indonesia memiliki kapabilitas yang matang ketika terjun dalam praktek dunia hukum kelak. Diharapkan juga dari 300 peserta yang akan hadir bisa membangun networking dalam menciptakan iklim hukum yang lebih modern dan kondusif, ujar Andra Reinhard Pasaribu, Ketua Umum YLC PERADI Pusat. (***)