ILSA BINUS BERPRESTASI DI IHL MOOT COURT COMPETITION 2022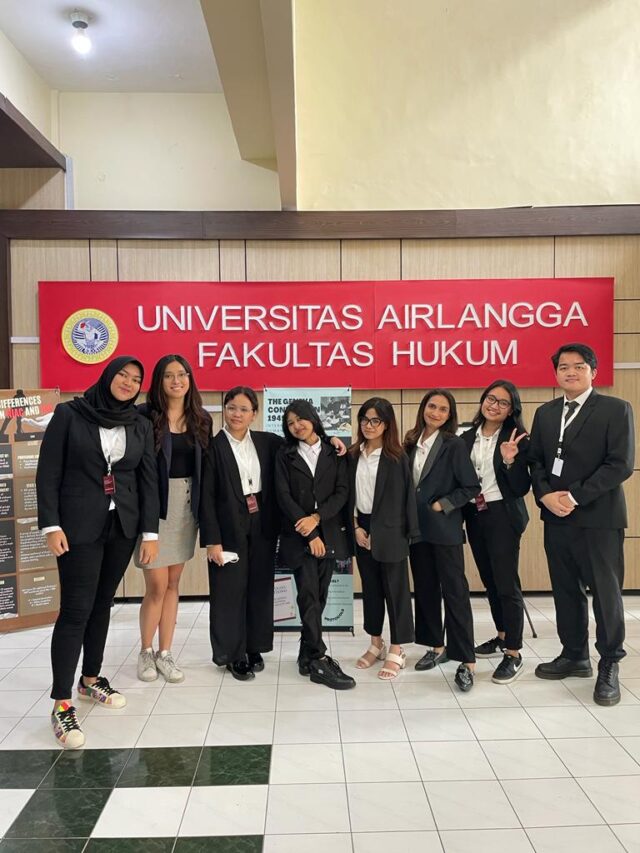 ---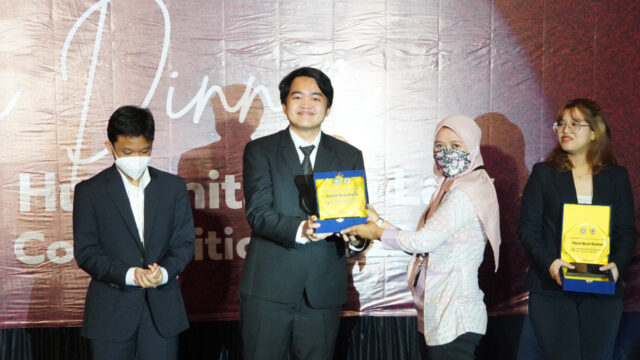 ---
Delegasi ILSA BINUS University menjadi peserta dalam kompetisi International Humanitarian Law Moot Court Competition ke-17 yang diselenggarakan oleh ICRC dan Universitas Airlangga pada tanggal 19-21 November 2022. Kompetisi ini merupakan kompetisi peradilan semu yang mana para mahasiswa akan berperan menjadi penuntut maupun pengacara dalam bidang hukum humaniter internasional menggunakan bahasa Inggris.
Kompetisi ini terbagi menjadi dua ronde, yakni Preliminary Round dan Advanced Round. Preliminary Round dilaksanakan secara online dan terbagi dua menjadi tahap penulisan memorandum atau Memo Phase dan juga tahap beracara atau Oral Phase. Advanced Round merupakan babak delapan besar atau quarterfinal yang diadakan secara offline di Universitas Airlangga.
Tahun ini, hasil dari kerja keras selama dua bulan membawa tim ILSA BINUS University untuk lolos Preliminary Round dengan posisi kedua menuju Advanced Round untuk bertanding di Universitas Airlangga, Surabaya. Tim ILSA BINUS University meraih perstasi The 2nd Ranked Preliminary Round, The 2nd Ranked Memo Round, dan The 2nd Best Oralist atas nama Muhammad Haykal Armanto.
Adapun delegasi ILSA BINUS University pada kompetisi ini, yakni:
Muhammad Haykal Armanto (BINUS 2024)
Lathifa Agustin Amalia (BINUS 2025)
Amanda Yasmine Adzhani (BINUS 2025)
Elsya Azkia (BINUS 2025)
Hanakesya Riana Sarah 9Siletty (BINUS 2025)
Pelangi Jingga Sindikara (BINUS 2025)
Pelatih pada kompetisi ini, terdiri dari:
Rabita Medina (Alumni Fakultas Hukum Universitas Gajah Mada)
Alma Dwi Ramadiani (Alumni BL BINUS)
Dina Aditania (Alumni BL BINUS)
Dosen pembimbing dan pendamping yaitu:
Dr. Muhammad Reza Syariffudin Zaki, S.H., MA
Dr. Besar, S.H., M.H.
Tahun ini merupakan tahun ketiga mahasiswa Business Law BINUS berpartisipasi dalam kompetisi ini, dan merupakan tahun pertama dimana para mahasiswa Business Law BINUS lolos delapan besar dan bertanding melawan universitas-universitas terbaik di Indonesia secara offline untuk lomba internasional. (***)