PROF. KOOS' GUEST LECTURE IN BANGKA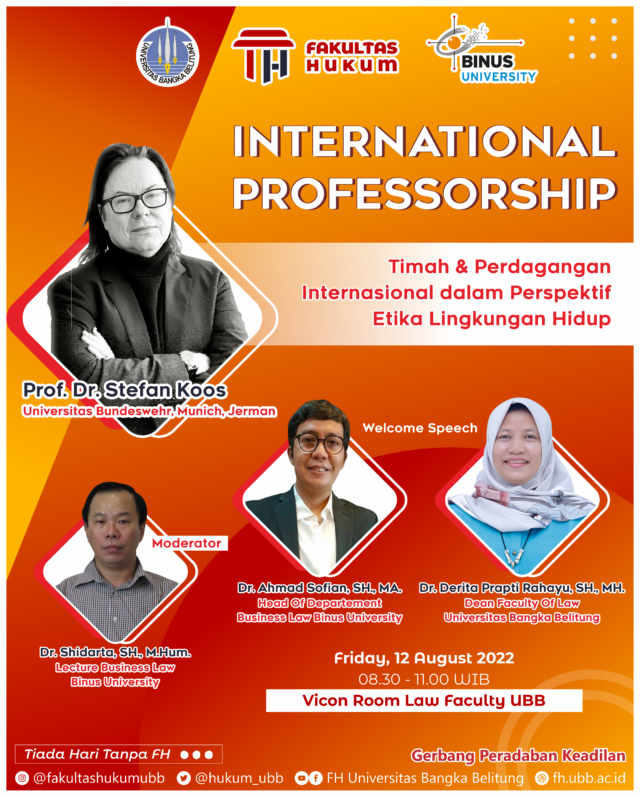 ---
---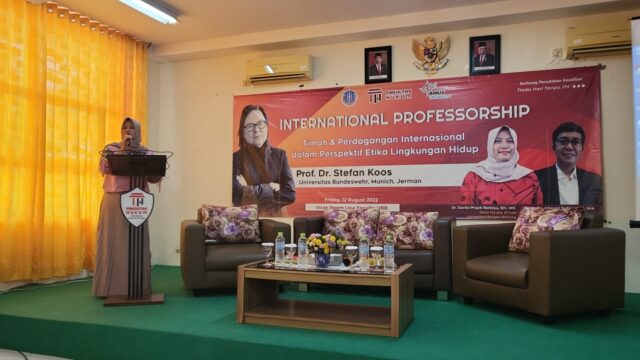 ---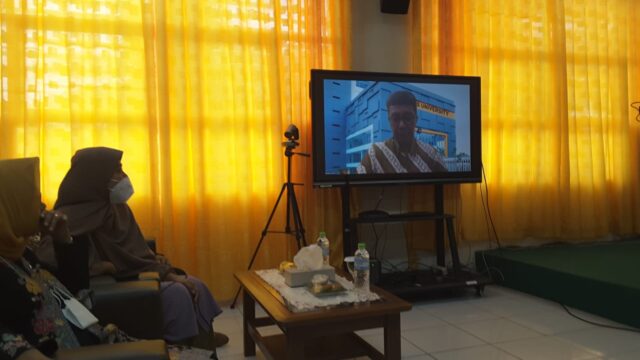 ---
---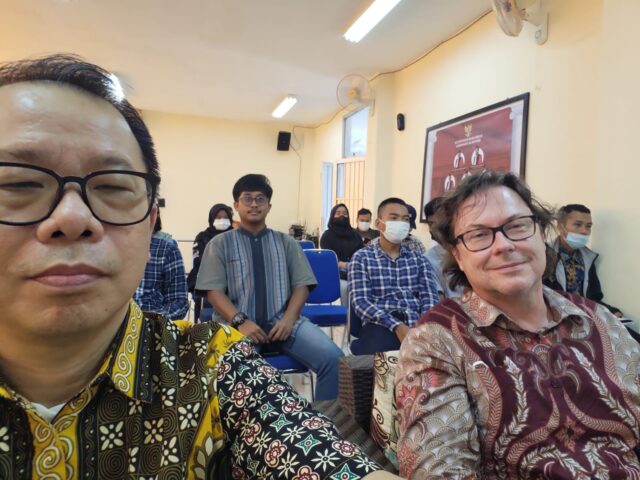 ---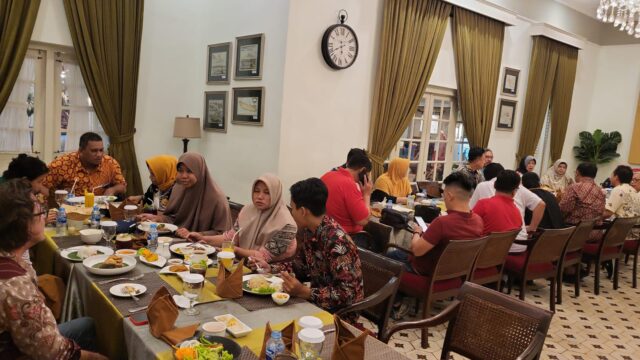 ---
The visiting professor for BINUS Business Law Department Prof. Dr. Stefan Koos, on 12 August 2022 was invited by the Faculty of Law, the University of Bangka Belitung (UBB) to give a lecture (called international professorship) in front of the university students. He titled his lecture "Impacts of the German and EU-Legislations on Corporate Due Diligence Obligations for the Prevention of Human Rights Violations and Adverse Environmental Effects in Supply Chains."
Prof. Koos stated that in the European Union regulations have been enacted that will have a broad impact on supply chains for products produced by various countries outside the European Union. Indonesia is one of the countries that can certainly face these impacts. This regulation is intended to encourage the improvement of the quality of respect for human rights throughout the world.
The German Act on Corporate Due Diligence Obligations in Supply Chains (Lieferkettensorgfaltspflichtengesetz or LsKG) of 2021 is one of the regulations currently in force in Germany. This regulation has gradually affected companies in the country. At first the regulation was only intended for companies employing a minimum of three thousand workers, but now it is also for smaller companies with a thousand employees. The rule applies to companies that have their administrative headquarters or registered office in Germany and those that have a branch office in the Federal Republic of Germany and the corresponding number of employees in Germany. Smaller supplier companies will also be affected by the law to the extent that they must comply with the Code of Conduct that the German companies bound by the law impose on them by contract. In this way, compliance obligations become part of the contract.
Prof. Koos also mentioned the possibilities for the tin mining industry on Bangka Island. He also mentioned EU-Legislations Regarding Supply Chain Compliance in Mining and Raw Material Production such as: (1) Conflict Minerals Regulation (EU) 2017/821 (Due Diligence Obligations for Importers of Tin, Tantalum, Tungsten and Gold from Conflict-affected and High-risk Areas – Start of Application January 1, 2021); and (2) Proposal of the EU-Commission for a Regulation on Deforestation-free Products of November 17, 2021 (mandatory due diligence rules for all operators and traders who place, makeavailable or export the following products from the EU market: palm oil, beef, timber, coffee, cocoa and soy. The rules also apply tocertain derived products such as leather, chocolate and furniture).
The event of guest lecture was an initial collaboration between BINUS and UBB Universities. The event was opened by the Dean of the UBB Faculty of Law Dr. Derita Prapti Rahayu and the Head of the BINUS Business Law Department Dr. Ahmad Sofian. They both welcomed this event, especially in the context of sharing lecturer resources. For BINUS, cooperation like this is part of the university's vision and mission, namely fostering and empowering society in building and serving the nation. Prof. Koos came to the event which was attended by around 40 students onsite, accompanied by Dr. Shidarta from BINUS Business Law Department. He was present on behalf of the Head of the BINUS Business Law Department, as well as acting as the moderator of the event. (***)
---