HIMPUNAN MAHASISWA HUKUM BINUS DALAM "LEGAL MONTHLY DISCUSSION"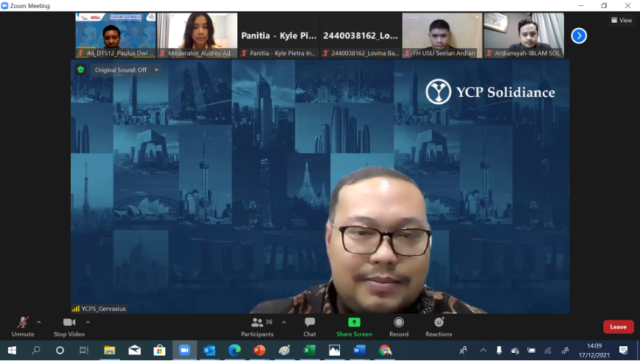 ---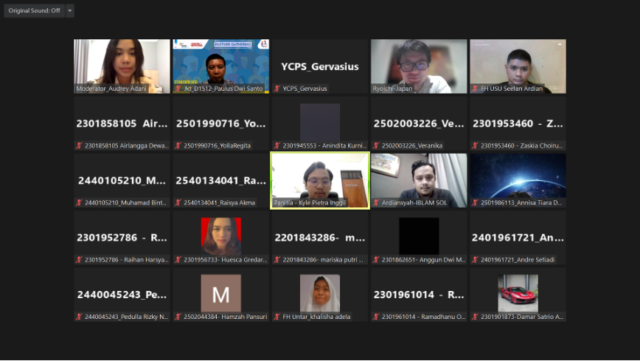 ---
Himpunan Mahasiswa Business Law (HIMSLAW) BINUS secara rutin menyelenggarakan Legal Monthly Discussion. Diskusi kali ini mengangkat topik : Investment Strategy of Japanese "Sogo Shosha" in Indonesia : A Perspective from Risks – Based Investment and Business Law. Kegiatan ini berlangsung pada tanggal 17 Desember 2021 (01:30-15:00 PM) via Zoom. Secara istimewa kegiatan kali ini diisi oleh dua narasumber yang kompeten yaitu :
Ryoichi Inoue (Lawyer at Miura & Partner )
Gervasius (YCP Solidiance)
Acara ini dipandu oleh saudari Audrey dan berlangsung sangat interaktif. Pembicara pertama yaitu; Ryoichi Inoue dalam kapasitasnya sebagai praktisi (Lawyer at Muira & Partner) yang banyak membantu pengusaha Jepang untuk investasi di Indonesia menjelaskan apa itu  Sogo Shosha  dan bagaimana para lawyers Indonesia harus punya pengetahuan yang baik tentang peraturan investasi di Indonesia terutama tentang DNI (Daftar Negative Investasi) setelah diberlakukannya Undang-Undang Republik Indonesia Nomor 11 Tahun 2020 Tentang Cipta Kerja beserta aturan turunannya, sebagaiman tertuang dalam Peraturan Presiden Nomor 10 Tahun 2021 Tentang Bidang Usaha Penanaman Modal.
Pembicara kedua Gervasius sebagai perwakilan dari YCP Solidience yaitu; salah satu perusahaan konsultan manajemen yang berfokus di Asia. Pemaparan beliau lebih banyak mengupas tentang strategi investasi perusahaan Jepang terutama yang tergabung dalam konglomerasi "Sogo Shosha" yaitu :
Mitsubishi
Mitsui
Itochu
Sumitomo
Marubeni
Toyota Tsusho
Sojitz
Menurutnya, masing-masing perusahaan memiliki stretegi tersendiri dalam investasi di negara lain, seperti Indonesia. Ada yang mengambil strategi akuisisi saham secara mayoritas adapula yang sangat hati-hati hanya mengambil peran sebegai pemegang saham minoritas. Secara umum acara ini sukses dan dihadiri pula oleh beberapa mahasiswa hukum dari universitas lain, antara lain dari USU, UNTAR dan IBLAM. (***)