INTERNATIONAL WEBINAR ON LAW OF THE FUTURE & THE FUTURE OF LAW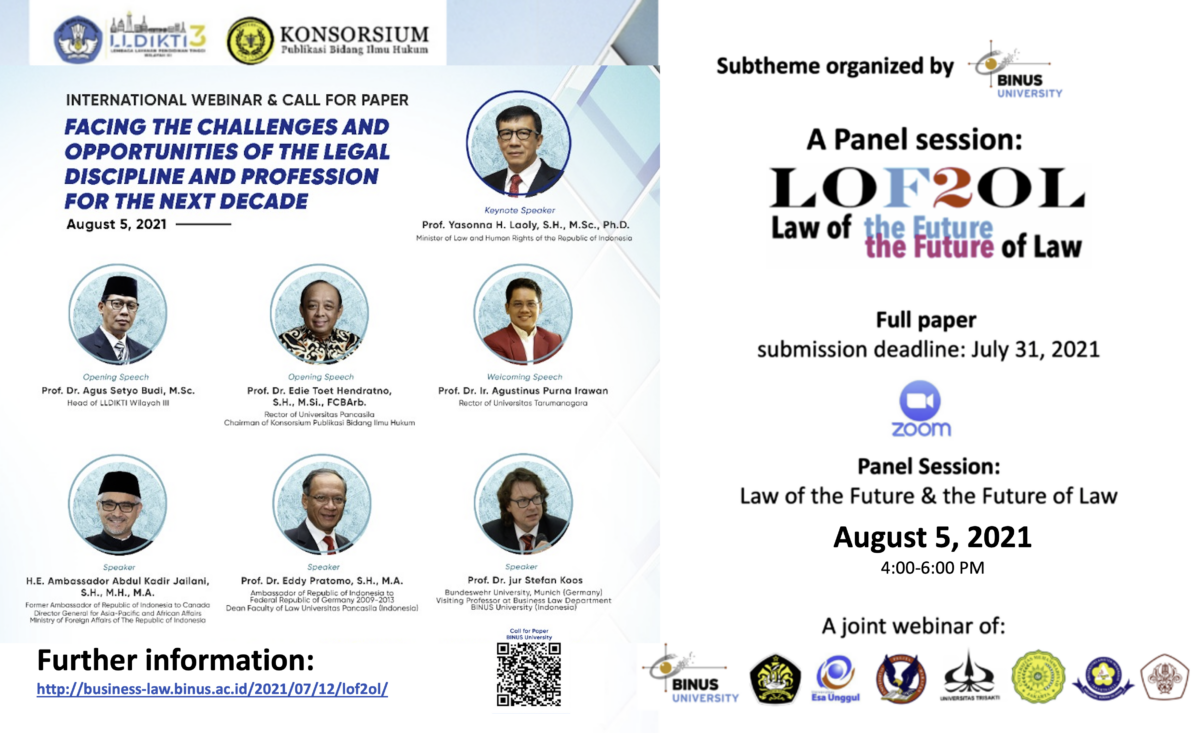 ---
As part of an international webinar initiated by the Law Consortium formed by LLDIKTI III (Jakarta), the Department of Business Law at BINUS University will organize a special panel.
This panel takes a sub-theme entitled Law of the Future and the future of Law. This panel is open to all groups: lecturers, students, researchers, practitioners, and legal observers. The purpose of this panel is to discuss topics on the LAW OF THE FUTURE AND THE FUTURE OF LAW.*
This panel session will be held after the opening ceremony and plenary session; on August 5, 2021, from 4:00-6:00 PM (Western Indonesia Time).
For participants who intend that their presented papers can be published in international or national publications, we will provide the following options:
Humaniora Journal of BINUS University (free of charge) — accredited journal SINTA-2
Atlantis Press Proceeding (paid publication)**
National proceedings book (ISBN with BINUS University publisher; free of charge)***
Other international and national journals (submitted separately).
Paper writers can choose to use a writing template that fits the format from the options above. To find out the required format, please click on the blue link above.
IMPORTANT DATES:
Full paper submission deadline: July 31, 2021
Webinar: August 5, 2021
The paper must be written in English. Authors need to look at the number of word/page requirements of each type of publication being targeted. For the purpose of this webinar only, the full paper must consist of a minimum of 3,000 words (including abstract and bibliography).
Every presenter is entitled to an e-certificate for participation in this international webinar.
All webinar papers are submitted to this registration form:
https://forms.gle/NbSXtFvAHcs9so7g7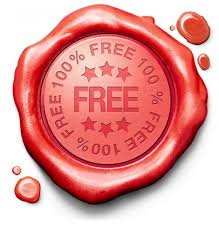 If you would like more information, please contact:
SHIDARTA (phone/WA: 0818861497, email: shidarta@binus.edu)
---
*) This topic was once presented by the Business Law Department at an international conference in 2018, and it is deemed necessary to bring it up again in line with current developments.
**) Papers published through this proceeding will be submitted to the Law Consortium/LLDIKTI III under separate management. Authors are welcome to contact the Consortium for information on costs and other matters. The authors can see the writing template on the papers that have been published in the proceedings.
***) The paper for the proceeding book follows the format of Humaniora Journal.