DOSEN BUSINESS LAW MENJADI SALAH SATU PENGUJI DALAM SIDANG DOKTORAL DI LEIDEN LAW SCHOOL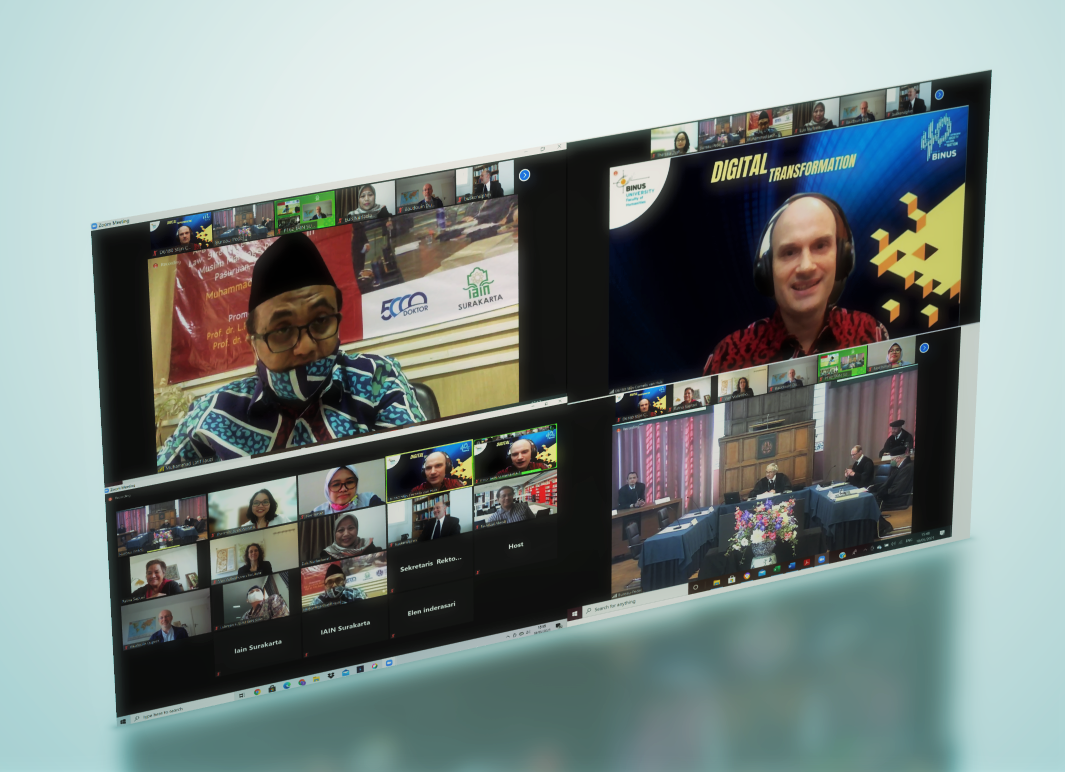 Pada hari Selasa 18 Mei 2021, Stijn Cornelis van Huis (Lecturer Specialist Business Law Department), menjadi anggota Oppositiecommisie (tim penguji) pada sidang doktoral M. Latif Fauzi, dengan disertasi yang berjudul "Aligning Religious Law and State Law: Street-Level Bureaucrats and Muslim Marriage Practices in Pasuruan, Indonesia" mewakili Bina Nusantara University. Komposisi lengkap dari anggota tim penguji adalah sebagai berikut:
Dr. Euis Nurlaelawati, Faculty of Sharia and Law, UIN Sunan Kalijaga, Yogyakarta;
Dr. Baudouin Dupret, Centre National de la Recherche Scientifique (CNRS, France) & Université catholique de Louvain (UCLouvain, Belgium) ;
Stijn van Huis, Business Law Department, Bina Nusantara University, Jakarta;
Ratna Saptari Soetikno Slamet, Assistant Professor Cultural Anthropology, Leiden University;
Dr. Nico Kaptein, Leiden University;
Nadia Sonneveld, Van Vollenhoven Institute, Leiden University.
Sidang berlangsung secara daring melalui ZOOM selama 45 menit. Setelah itu Pedel menutup sesi tanya jawab dengan menyerukan "Hora Est" yang berarti "It's time".
Pada acara defence tersebut, para penguji memberikan apresiasi mereka atas disertasi Fauzi yang sangat kaya akan data etnografis mengenai praktik pernikahan dan problematika hukumnya di wilayah Pasuruan, Jawa Timur. (***)