SUBJECT CONTENT CORDINATOR – ICT LAW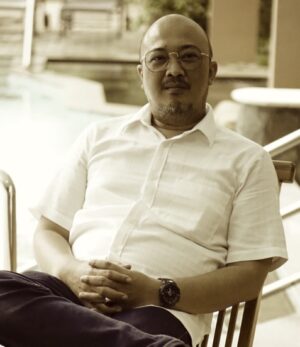 Pendidikan Formal
Sarjana Hukum Universitas Bhayangkara Jakarta;
Magister Hukum Universitas Muhammadiyah Jakarta;
Doktor Ilmu Hukum Universitas Katolik Parahyangan
Sertifikasi Hukum
Konsultan Hak Kekayaan Intelektual
Publikasi
Legal Prescription on Virtual Property and Its Rights (2017);
Some of Indonesian Cyber Law Problems (2017);
Indonesia Legal Framework to Support Innovation Sustainability (2017);
Smart Governance for Smart City (2017);
Legal Perspective of the Internet Hoax (2018);
Weighting Approaches on Online Sexual Abuse of Children: Cultural Prevention or Crime-Based Enforcement (2018).
Penelitian
Aspek Hukum Arsitektur Finansial Technology dalam Perspektif Sistem Pembayaran (2016);
Mencari Bentuk Pengaturan Uang Digital Bitcoin di Indonesia (2017).
Ruang Lingkup Pengaturan Hoax di Media Sosial dalam Perspektif Undang-Undang Informasi dan Transaksi Elektronik (2018);
Pengakomodasian Right to be Forgotten Menurut Sistem Hukum Indonesia dan Kemungkinan Pengaturannya di Masa Depan (penelitian multi tahun (2018 – 2020));
Perlindungan Data Pribadi dan Model Penerapan Informasi yang tidak Relevan (2019).