LECTURE SPECIALIST- FUNDAMENTAL OF LAW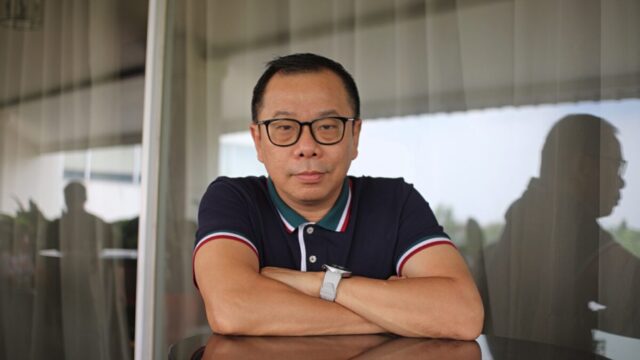 Prof. Dr. Shidarta, S.H., M.Hum.
Pendidikan Formal
Sarjana Hukum Universitas Tarumanagara, Jakarta;
Magister Hukum Universitas Gadjah Mada, Yogyakarta;
Doktor Hukum Universitas Katolik Parahyangan, Bandung.
Sertifikasi Hukum
Sertifikat Pendidik (Dosen Nasional).

Sertifikat Assesor;

Sertifikat Advokat (Peradi).
Publikasi (Buku/Jurnal Internasional):
UNTUK MENDAPATKAN INFO MUTAKHIR PUBLIKASI BELIAU, KUNJUNGI
https://www.researchgate.net/profile/Shidarta-Shidarta/research
How do Indonesian Judges Approach Human Rights in Private Law Cases? A Comparative Exploration [Intern'l Journal, 2022];
Putusan Pengadilan sebagai Objek Penulisan Artikel Ilmiah [Journal, 2022];

Ketidakpastian Global dan Tanggapan Pendidikan Tinggi Hukum [Journal, 2022];

Indonesia-Taiwan Relations: Searching for Better Understanding [book: 2021];
Formal Legal Sources in Indonesian Law [book: 2020];
Between revenues and public service delivery: SOEs and PSAs in Indonesia [Intern'l Journal: 2020];
In Search ofSchoten's Legacy on "Rechtsvinding" Method in the Current Indonesian Legal Discourse [Intern'l book: 2020];
Memperkuat Peradaban Hukum dan Ketatanegaraan Indonesia [Buku: 2019];
Dimensi Filosofis Ilmu Hukum dan Politik Hukum Pidana [book: 2018];
Transendensi Hukum: Prospek dan Implementasi [book: 2017];
Bernard Arief Sidharta: Peziarah Hukum Indonesia [book: 2016];
Penelitian Hukum Interdisipliner: Sebuah Pengantar Menuju Sosio-legal[book: 2016];
Demi Keadilan: Antologi Hukum Pidana dan Sistem Peradilan Pidana [book: 2016];
Menggagas Peradilan Etik di Indonesia [book: 2015];
Aspek Hukum Ekonomi dan Bisnis [book: 2015];
Hukum yang Lahir dari Bumi Kultural Rakyat: Soetandyo Wignjosoebroto tentang Hukum, Sejarah, dan Keindonesiaan [book: 2015];
Menegakkan Hukum tanpa Melanggar Hukum [book: 2015]; (13) Philosophy of Information Technology: Sex Robot and ItsEthical Issues [Intern'l Journal: 2015].
Penelitian:
BUMD Pengelolaan Pelabuhan Tanjung Ular (Dana: Pemkab Bangka Barat)
Legal Text-Mining (Dana: BINUS University)
Hak untuk Dilupakan dalam Sistem Hukum Indonesia (Dana: Kementerian Ristekdikti);
Analisis dan Evaluasi Undang-Undang Terkait EODB (Dana BPHN, Kemenkumham);
Kewenangan Badan Penyelesaian Sengketa Konsumen;
Kualitas Putusan Hakim, Kinerja, dan Integritas Hakim sebagai Indikator Mutasi dan Promosi (Dana Komisi Yudisial);
Perumusan Kaidah Yurisprudensi dan Kelayakan sebagai Salah Satu Sumber Formal Hukum Indonesia (Dana BINUS University).