KECERDASAN BUATAN PENGGANTI TUGAS HAKIM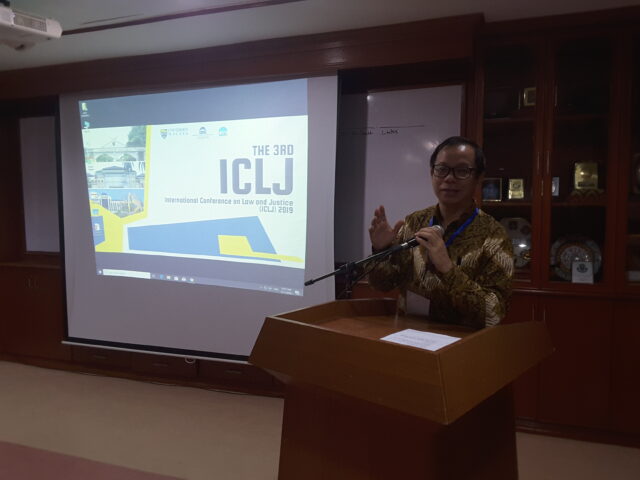 ---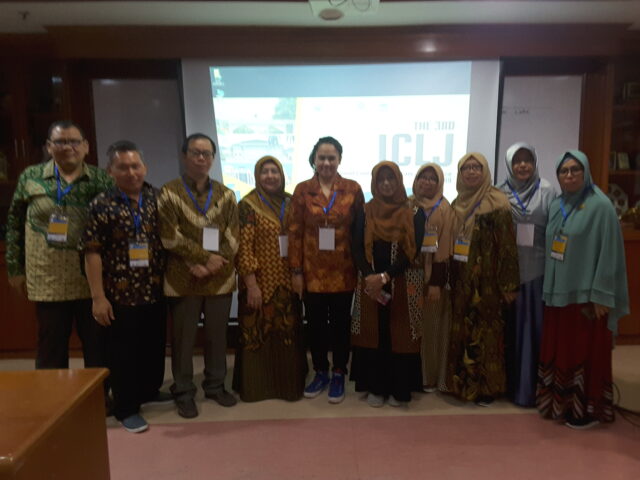 ---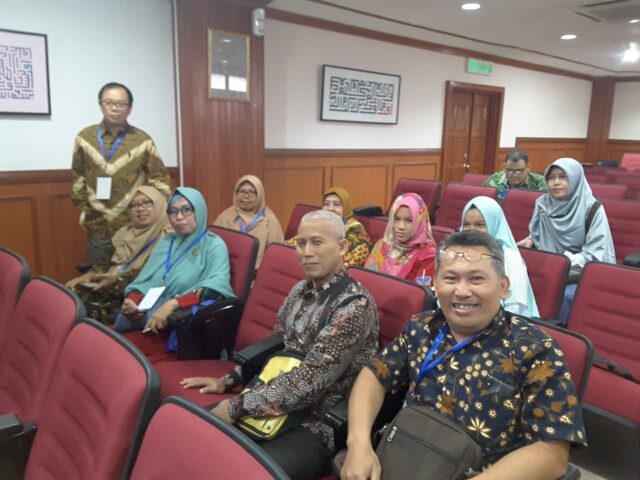 ---
Pada tanggal 5-6 November 2019, dosen Jurusan Hukum Bisnis (Business Law) BINUS, Shidarta, membawakan makalah dalam the International Conference of Law and Justice (ICLJ) yang ketiga, diselenggarakan oleh Islamic Studies of the University of Malaya (UM) di Kuala Lumpur, Malaysia. Beliau hadir bersama tiga dosen lain yang juga membawakan makalah dalam berbagai topik berbeda, yaitu Dr. Ahmad Sofian, S.H., M.A., Dr. Besar, S.H., M.H., dan Dr. Bambang Pratama, S.H., M.H.
Pada hari pertama, Shidarta membawakan makalah yang ditulisnya bersama dengan Prof. Abu Bakar Munir dari Law Faculty, University of Malaya. Judul makalah mereka, "Can Artificial Intelligence Technology Replace Judges in Deciding Legal Matters?". Makalah ini mendiskusikan tentang fenomena makin berpengaruhnya kecerdasan buatan (artificial intelligence) dalam menggantikan peran-peran banyak profesi. Kecenderungan ini bukan tidak mungkin akan juga menyentuh profesi hakim.
Shidarta dan Abu Bakar Munir tidak dalam posisi mendukung kemungkinan penggunaan kecerdasan buatan ini dengan berangkat pada dua perspektif. Pertama, mereka mencermati hakikat profesi hakim yang memang tidak dapat tergantikan karena mereka bertugas menstrukturkan fakta dan kemudian mencarikan norma, dengan terlebih dulu juga harus menstrukturkan norma itu. Artinya, hakim tidak hanya semata-mata sebagai penerap hukum (legal enforcers) tetapi juga pencipta hukum (law creators). Pada dasarnya tidak pernah ada dua atau lebih kasus hukum, yang benar-benar identik sehngga dapat diputuskan persis menggunakan satu pola algoritma. Hakim wajib mempertimbangkan fakta-fakta itu dengan cermat dan tugas ini tidak mungkin diserahkan pada teknologi kecerdasan buatan.
Di sisi lain, ada perspektif kedua yang juga harus diperhatikan, yakni bahwa ilmu hukum biasanya memandang hukum sebagai suatu sistem normatif. Dalam hal ini, ada lima prinsip hukum yang pada akhirnya memang meyakini bahwa keputusan hukum yang dihasilkan adalah pilihan yang humanistis. Hakim-hakim diberikan diskresi untuk mengambil sikap agar keputusan yang dibuat memiliki kewibawaan dengan menampilkan pertimbangan-pertimbangan yang secermat-cermatnya. Justru kewibawaan itu lahir karena terbukanya peluang perbedaan-perbedaan tersebut. (***)