DISEMINASI PENELITIAN RIGHT TO BE FORGOTTEN DI HADAPAN KOMINFO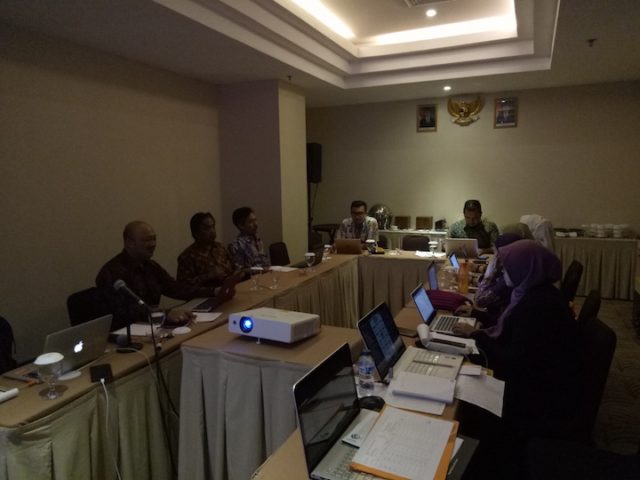 Sebagai salah satu bentuk kontribusi ilmu pengetahuan di bidang hukum siber, hasil peneltiian tentang Right to be Forgotten (RTBF) yang dilakukan oleh Dr. Shidarta, Bambang Pratama, dan Reinhard Christian, maka hasil penelitiannya didiseminasikan kepada lembaga terkait, yaitu Kementerian Komunikasi dan Informatika (Kominfo). Perwakilan dari Business Law BINUS University yang memaparkan hasil penelitian tentang RTBF adalah Bambang Pratama, pada tanggal 22 Februari 2019 yang difasilitasi oleh Direktur Aplikasi Tata Kelola Aplikasi Informatika, Ibu Mariam Barata.
Penelitian RTBF yang dilakukan oleh Business Law Department adalah penelitian multi years yang dibiayai oleh Universitas Bina Nusantara (periode tahun 2018-2020). Salah satu hasil penelitian pada tahun pertama (2018) yang disampaikan kepada Kominfo adalah parameter data pribadi dan perubahannya di level publik, dan sosial. Parameter perubahan ini yang dianalisis dari teori Roscoe Pounds yang kemudian dikorespondensikan dengan hukum positif. Respon dari pihak Ditjen Aplikasi Informatika sangat positif atas hasil penelitian yang dilakukan oleh Business Law Department. Hal ini menjadi sangat penting karena Ditjen Aptika sedang menggodok regulasi tentang mekanisme RTBF. Dengan adanya diseminasi dari Business Law Department, diharapkan nantinya regulasi yang dikeluarkan oleh Kementerian Kominfo menjadi lebih baik dan memiliki pembanding dari sisi akademisi khususnya dari perspektif hukum siber.