GLOBAL LECTURE UNTUK MAHASISWA DEAKIN UNIVERSITY, MELBOURNE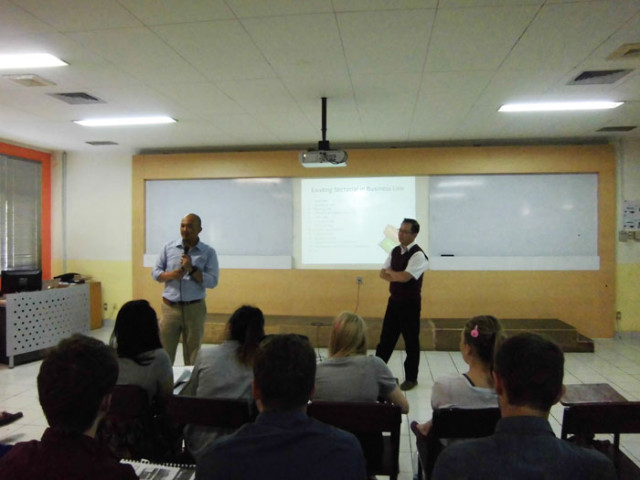 Sekitar dua puluh mahasiswa dan dosen yang mengambil major hukum bisnis dan hubungan internasional dari Deakin University, Melbourne, Australia berkesempatan mengikuti kuliah (global lecture) tentang sistem hukum dan desain hukum bisnis Indonesia. Dua dosen yang membawakan materi kuliah yang berlangsung di Kampus Kijang adalah Dr. Shidarta (untuk topik "The Fundamentals of Indonesian Legal System") dan Bambang Pratama (untuk topik "The Current Development of Business Law in Indonesia"). Kuliah yang dilaksanakan tanggal 18 November 2013 tersebut menyedot perhatian para mahasiswa dan dosen Deakin University, sebagaimana terlihat antusiasme mereka dalam mengajukan pertanyaan, khususnya aspek-aspek hukum adat dan hukum Islam yang dianggap memiliki karakteristik keindonesiaan.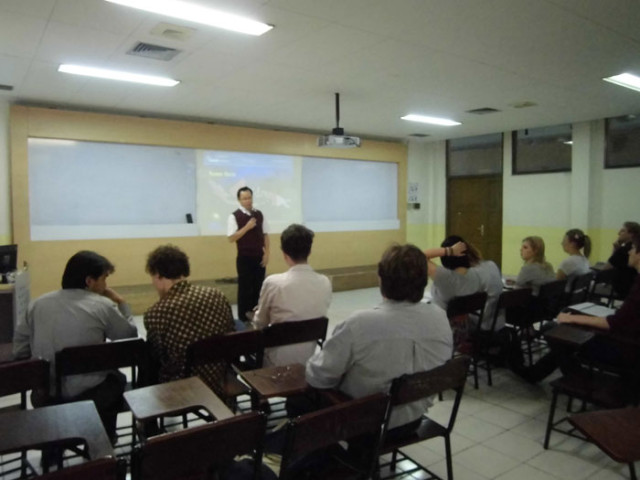 Kerja sama antara Deakin University dan Binus University dalam penyelenggaraan kuliah demikian direncanakan akan terus berjalan pada tahun-tahun mendatang. Kehadiran mahasiswa asing untuk belajar hukum Indonesia di Jurusan Business Law Binus juga telah diminta oleh beberapa perguruan tinggi luar negeri, misalnya dari Universitas Mannheim, Jerman.