PROF. SHAKEEL BHATTI AKAN MELAKUKAN "VISITING PROFESSORSHIP" TAHUN 2020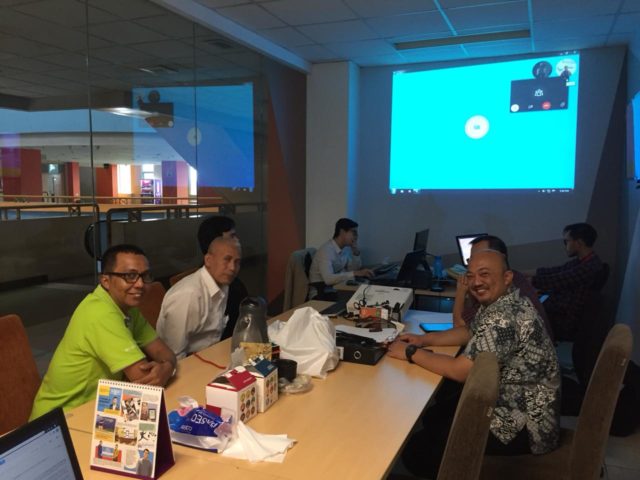 Videocall dengan Prof. Bhatti, menyiapkan program visiting professorhip beliau.
---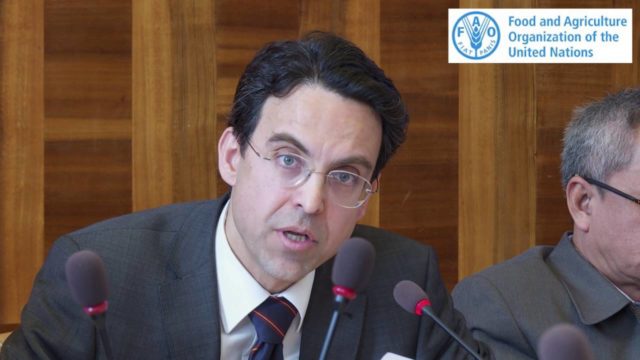 ---
Prof. Dr. Shakeel Bhatti yang semula akan melakukan program "visiting professorship" di Jurusan Hukum Bisnis (Business Law) BINUS, memutuskan untuk merealisasikan program ini tahun 2020. Hal ini, menurutnya, semata menyesuaikan dengan manajemen internal di lembaga the World Intellectual Property Organization (WIPO). Sebelumnya, beliau akan hadir di Jurusan Hukum Bisnis mulai semester genap, pertengahan tahun 2019 ini.
Dr. Bhatti saat ini adalah Sekretaris dari the FAO International Treaty on Plant Genetic Resources for Food and Agriculture (IT-PGRFA). Sebelum itu, ia bekerja di Perserikatan Bangsa-Bangsa di kota Jenewa, dalam posisi sebagai Head of the Genetic Resources, Biotechnology and Associated Traditional Knowledge Section of the World Intellectual Property Organization. Dr. Bhatti mengajar mata kuliah seperti international patent law and genetic resource policy di berbagai perguruan tinggi di India, Jepang, dan Sedia. Ia anggota dari the Expert Group on Rights to Plant Genetic Resources and Traditional Knowledge pada the World Trade Institute and the Social Science Research Council Expert Group on Intellectual Property Rights and Cultural Flows. Di Jurusan Hukum Bisnis BINUS nantinya, beliau akan terlibat dalam beberapa kegiatan, seperti seminar dan pengajaran mata kuliah di bidang hak kekayaan intelektual.
Untuk tahun 2019, visiting professorship di Jurusan Hukum Bisnis BINUS tetap akan berlangsung, tetapi kali ini akan dijalankan oleh Prof. Dr. iur Stefan Koos dari Universitas Bundeswehr, Munich, Jerman. Seperti biasa, Prof. Stefan Koos akan memberikan kuliah dalam bidang hukum persaingan usaha.
Upaya Jurusan Hukum Bisnis BINUS untuk mendatangkan secara rutin para guru besar mancanegara dalam proses pembelajaran hukum di program studi ini, menunjukkan keseriusan jurusan ini memberikan substansi perkuliahan terbak bagi peserta didiknya. Selain para visiting professorshop, program internasionalisasi juga dikembangkan melalui kerja sama program corporate social responsibility (CSR) dengan sejumlah kantor hukum. Salah satunya dengan Kantor Hukum Gunawan Suryomurcito, yakni dengan Mr. Kin Wah Chow, seorang konsultan hukum dari Singapura yang bekerja di kantor hukum  tersebut, (***)
---